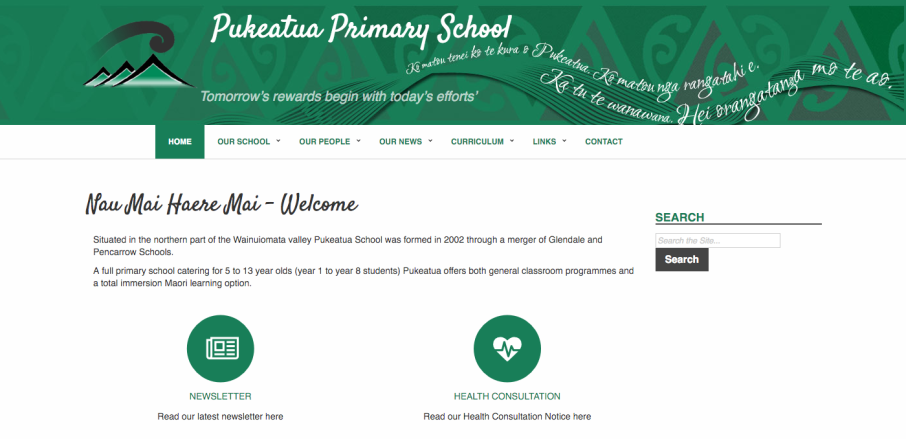 As my second contract to design for SchooledUpIT, they have arranged a website refresh build for Pukeatua Primary School in Wainuiomata.
The previous site had not been updated since 2006, and was not only very old in design, the content was less than current.
Initially, most of the content has been copied over from their previous website, but has largely been truncated to reflect today's standards. Initial photos and media have not yet been supplied, and so very little could be done on this front. I did manage to design a header for them, integrating their school logo and colour design.
FEATURES:
WordPress
PHP
CSS3
HTML5
Themed Header
Responsive web design
Drop Down animated menu using CSS and JS
Google Webfonts