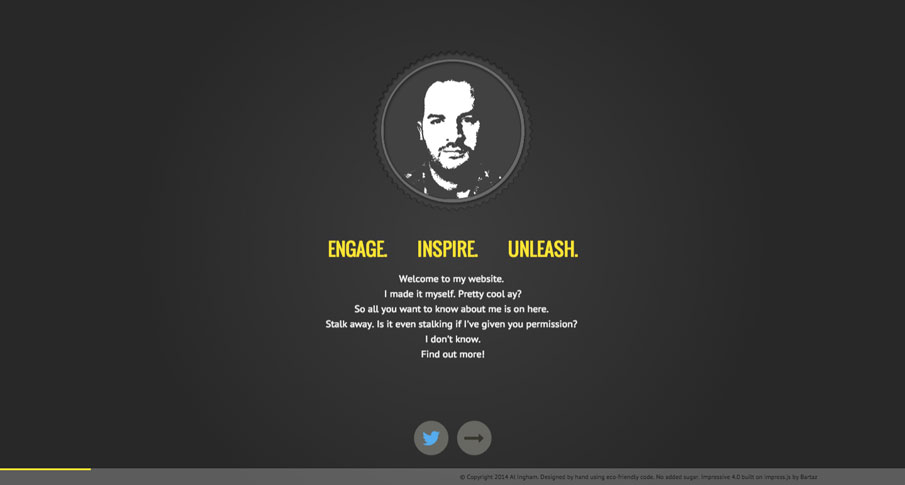 For a while now I have been developing a web design wordpress theme to work in with Bartaz's 'Impress.JS' script, which uses CSS to animate a slide show.
I've taken this one step further and built a website around it.
I've always enjoyed the idea of building a website around a large canvas and switching to and from them.
I also began to use my own animations as each page was arrived at on the screen.
Web Design Features:
WordPress 4.0
PHP
CSS3
HTML5
Responsive web design
Custom animations
Google Webfonts